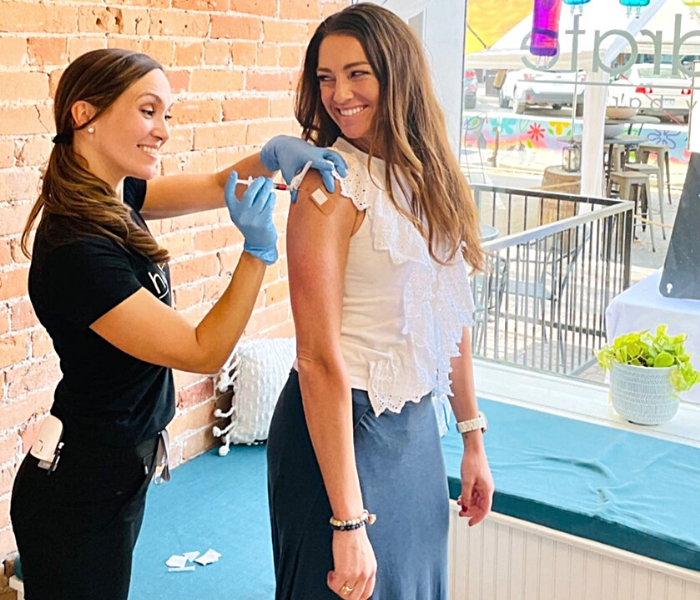 New to the world of IV therapy? Ready to take a new approach to your wellness journey?
Get an exclusive new client promo on our client-favorite MIC injections!
Have a question or need help booking your appointment? Choose your home spa here for contact information. Or select your spa below to enjoy your discounted MIC shot.
*offer available for new clients only; limit 1 per client*

MIC injections are made up of methionine, inositol, and choline, plus methylcobalamin b12. This combination of vitamins + amino acids can help fire up your metabolism, increase energy, and boost mental clarity.
These injections are given intramuscularly and a great for a quick boost in energy! Our MIC injections can be added to any of our IV therapy services, though we also accept walk-in injection appointments. A single MIC appointment takes around 15 minutes. Grab your 50% off on MIC shot today!
Did You Know?
This injection can sometimes be referred to as the "skinny shot". But why is that? Let's break down the amino acids + vitamins, and their benefits!
Methionine aids the digestive system; inositol plays a role in the transfer of nutrients and converting fats into energy; and choline helps to maintain healthy cell membranes and cholesterol. Vitamin B12 can help to regulate metabolism and increase energy levels, among other benefits.