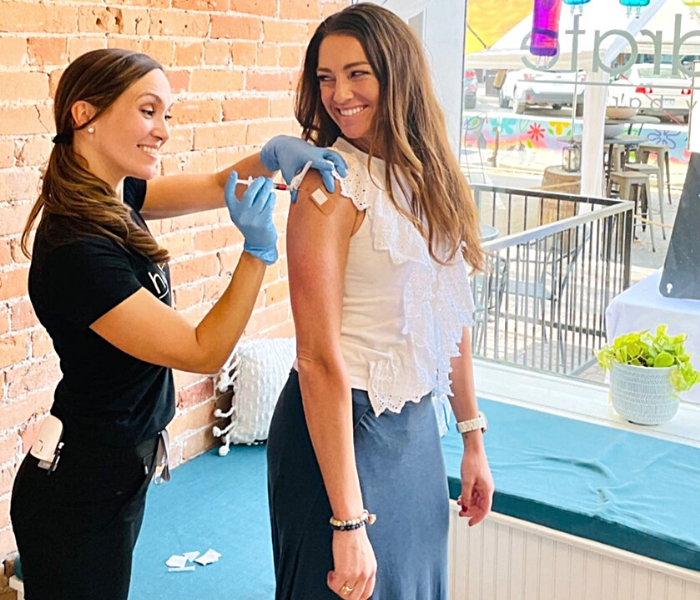 New to the world of IV therapy? Ready to take a new approach to your wellness journey?
Get an exclusive discount on our Immunity IV cocktail to test the waters!
Have a question or need help booking your appointment? Choose your home spa here for contact information. Or select your spa below to purchase the Immunity IV Intro Offer.
*offer available for new clients only; limit 1 per client*

Our Immunity IV cocktail is made up of vitamin C, zinc, and magnesium, and is for anyone who's feeling a little run-down. Combined with the recommendations from your doctor, our Immunity IV may help to shorten the duration of an illness, while also boosting your immune system.
All services are administered by experienced and friendly registered nurses. If needles aren't exactly your thing, that's okay! We're here to help you feel comfortable and safe. And if you need a little help prepping for your IV, heating pads and numbing spray are available prior to receiving IV therapy.
Did You Know?
There's a reason doctors tell you to hydrate when you're sick! Hydration can help flush out your system while replenishing the fluids lost from fighting off an infection.
IV therapy typically takes between 45 minutes to an hour, based on your individual needs.