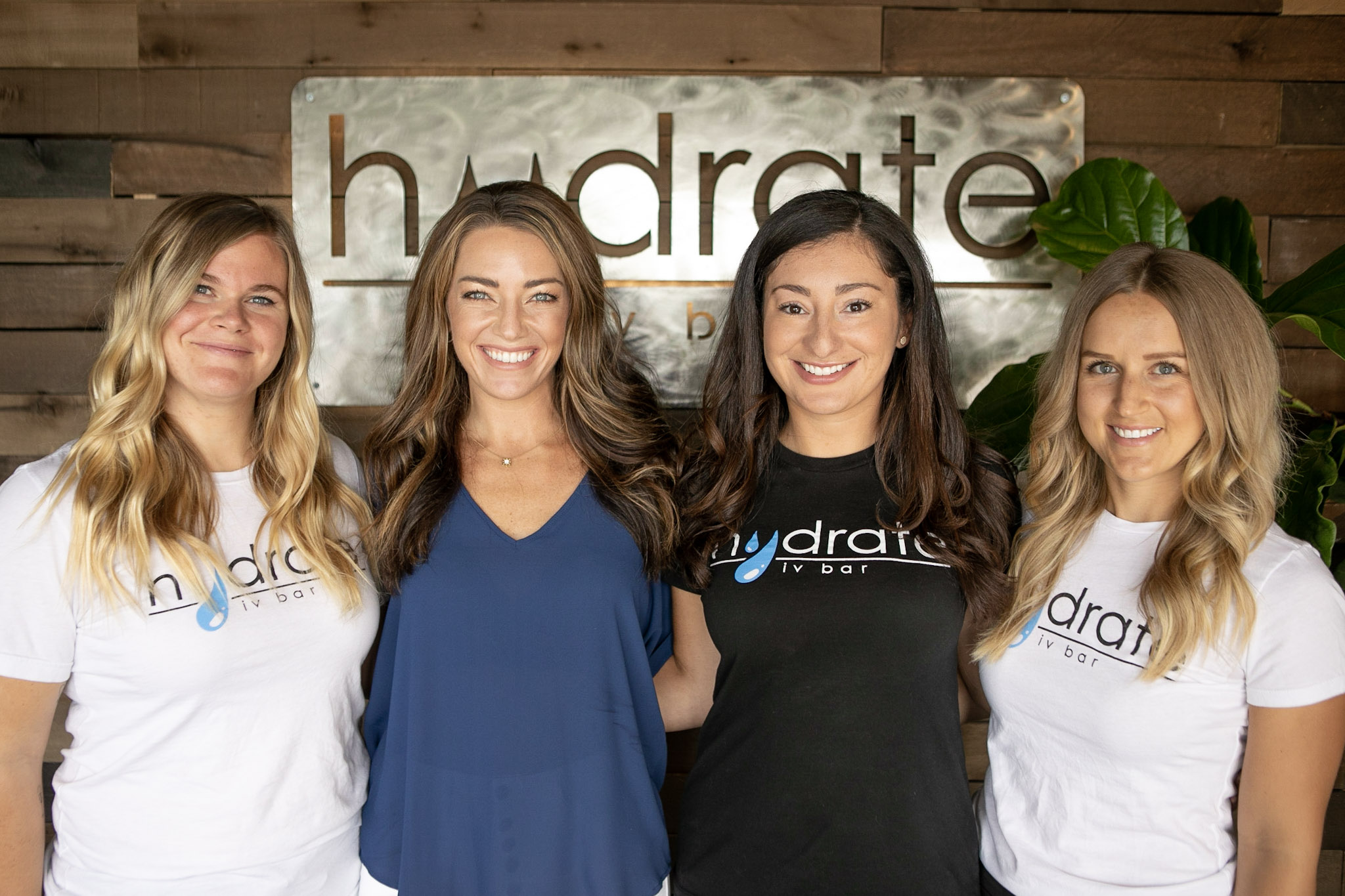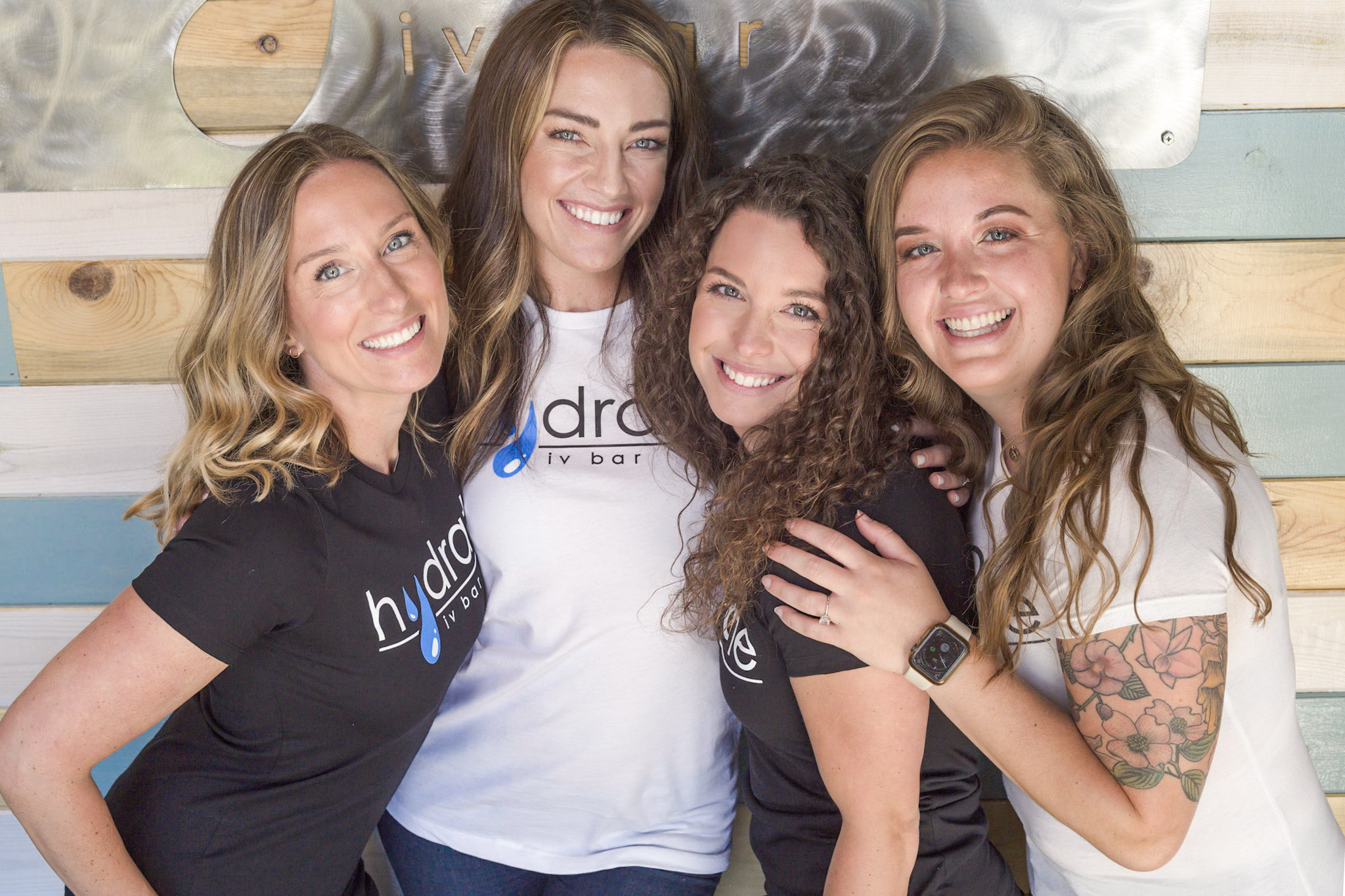 WE ARE #TEAMHYDRATE
Under the direction of a doctor with more than 30 years of experience, all of our services are administered by experienced and friendly registered nurses. When our nurses aren't serving you in our hydration spas, many of them are working in healthcare across the industry — delivering babies, caring for patients, assisting on major surgeries and more.
We take great pride in the team we've built at Hydrate IV Bar. While medical skills and professionalism are obvious non-negotiables, we also look for teammates who exemplify our core values — wellness, community, teamwork, service and fun.
 Check Out Our Youtube Channel!
 Consider IV Therapy to Boost Your Health + Wellness
 Hydrate IV Bar — Scottsdale on Your Life Arizona 3TV
 Stay Healthy with Hydrate IV Bar — Free Health & Wellness Webinars
 Taste Life Radio
 Meet Katie Wafer – VoyageDenver
 Cherry Creek Fashion
 American Spa
 Franchising.com Feature
 303 Magazine
 Nurture Wants to Change the Way You Take Care of Yourself (with Hydrate IV Bar)
 CBS4 Denver
 Colorado & Company: Highlands Wellness Week
Cherry Creek SMB Spotlight
 Hydrate for the Summer with Colorado's Best Hydrate IV Bar
 The Denver Channel Feature
 Hydrate IV Bar joins Nurture Wellness Collective in Denver
 The Denver Post
BusinessDen – Cherry Creek Opening
Mindbody Self Care Tips
 Culture Magazine
 Cold & Flu Treatment- 9 News
 Alternative Therapies: IV Hydration- 2 News
 Denver7 Feature
 Hydrate IV Bar Will Bring IV Drips and Quality Control to Highland
 Colorado's Best Deals
 Urban Life Wash Park
 BusinessDen "IV therapy startup plugs into Bonnie Brae"
 Thirst Colorado Feature
 A List Look of the Week

*appointments are encouraged!*
Last Call Reminder: We take injection appointments up until close — please be sure you're on time when booking an end-of-day injection appointment. IV treatment appointments MUST be booked ONE hour before close. Last call for IVs is at 5 p.m. Monday through Thursday and 3 p.m. Friday through Sunday. Last call for NAD+ IV therapy is at 3:00 p.m. Monday through Thursday, and 1:00 p.m. Friday through Sunday.