WHAT TO EXPECT AT
YOUR FIRST IV THERAPY VISIT
Welcome to Hydrate IV Bar! We're thrilled to have you for your first IV therapy service. IV therapy is a rejuvenating and effective way to replenish your body with essential fluids, vitamins, and minerals. We want to ensure you have a comfortable and enjoyable experience. Read on to learn what to expect during your first IV therapy service.
Warm Welcome
When you arrive at Hydrate IV Bar, our spa coordinator at the front desk will warmly welcome you and get you checked in and started on your spa experience. You'll be able to review your wellness goals at this time and then be led to our spa area to get settled where you'll meet your Registered Nurse. Our IV therapy spa is designed to provide a tranquil and soothing environment. You'll be seated in a comfortable reclining lounge chair and offered a complimentary snack or beverage. Feel free to bring a book, listen to music, or simply kick back and unwind during your session.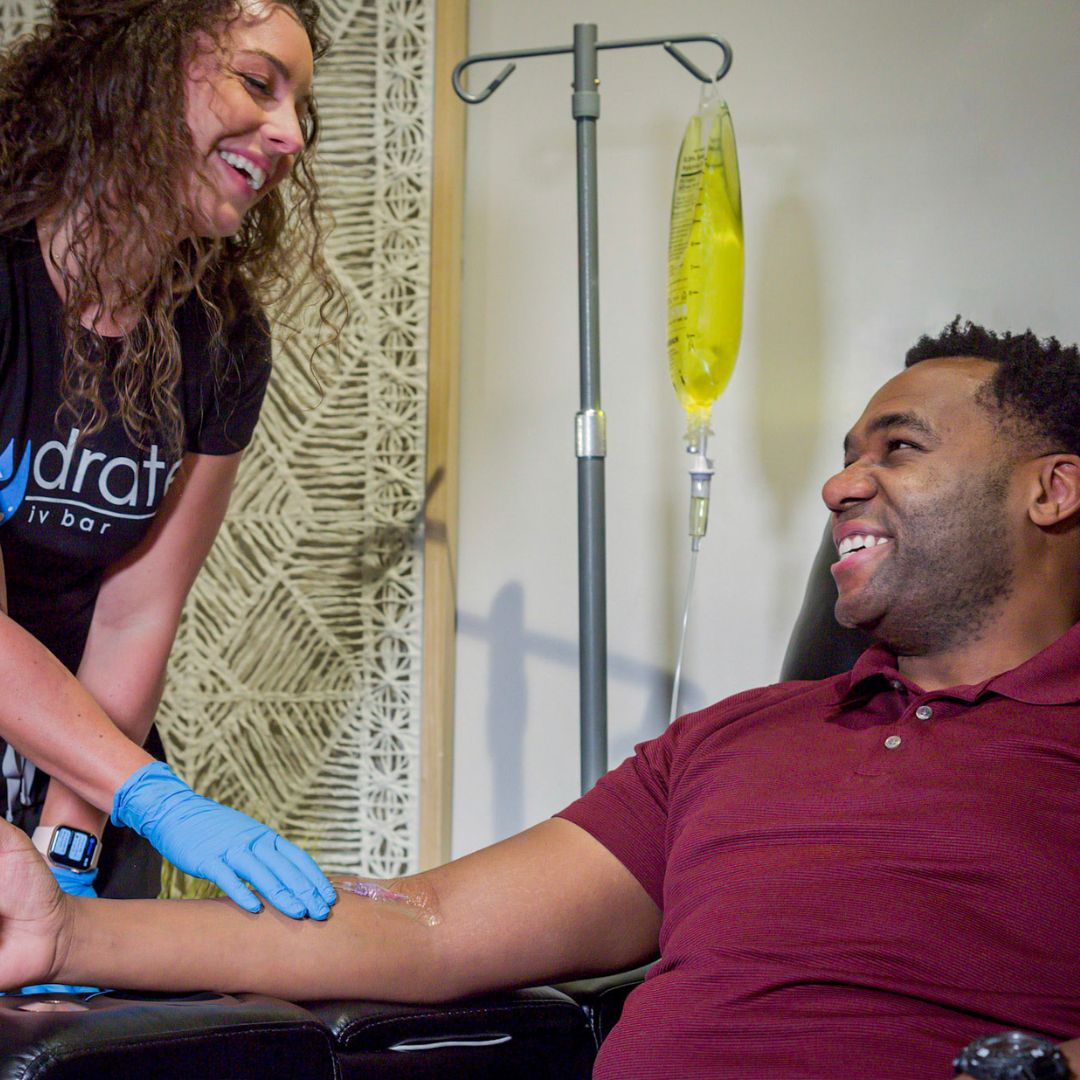 Expert Guidance and Support
Our experienced Registered Nurses will be with you throughout your time at our spa. After you're seated, our Registered Nurses will review your New Client Paperwork and may help determine which services may be the most beneficial to you, depending on your wellness goals. All of our signature IV drips consist of 1 liter of normal saline paired with a blend of vitamins, minerals, or amino acids. If any of our signature IV cocktails aren't quite what you're looking for, you can build your own IV drip! For an extra boost, many Hydrate IV Bar clients love to add an extra half or full bag of fluids to the end of their visit. You can trust our team to answer questions you have and provide guidance throughout your service.
Duration of the Session
The duration of an IV therapy session typically ranges from 45 to 60 minutes for our standard IV cocktails, and from 2 to 4 hours for our NAD+ IV therapy. During this time, you can relax and enjoy the benefits of the IV infusion. IV therapy provides efficient and direct hydration and nutrient replenishment. After your service, you may feel a sense of increased hydration, well-being, energy, or relaxation.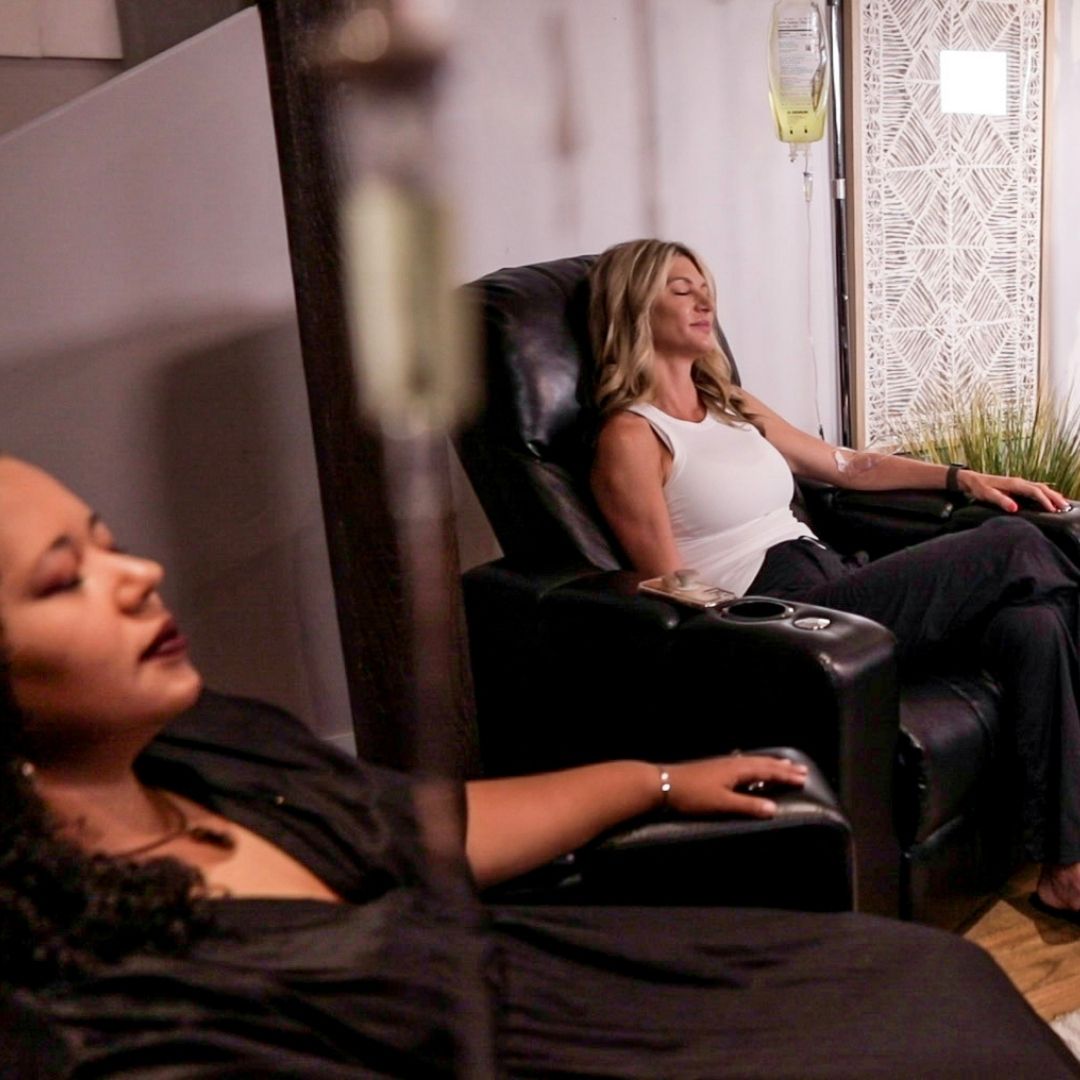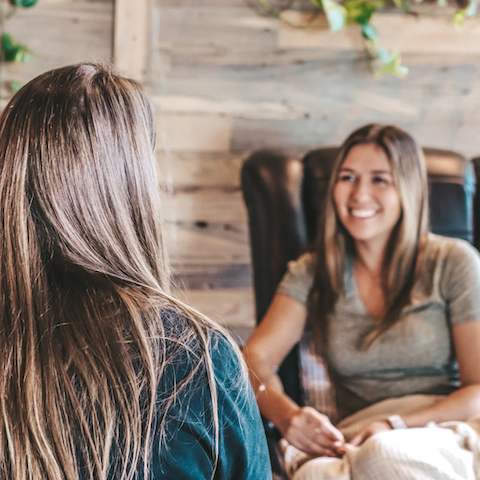 Post-Service Guidance
After your IV therapy session, we encourage you to continue prioritizing your health and hydration. Wellness is a lifestyle, and like a fitness journey, you will receive best results if you visit regularly and maintain overall health and well-being. If you have any questions or concerns, please don't hesitate to reach out to us before or after your service. Thank you for choosing Hydrate IV Bar! We look forward to assisting you on your wellness journey.
Under the direction of Doctors and Nurse Practitioners with decades of collective experience, all of our services are administered by experienced and friendly registered nurses. When our nurses aren't serving you in our spas, many of them are working in healthcare across the industry — delivering babies, caring for patients in emergency situations, assisting on major surgeries, and more.
We take great pride in the team we've built. While medical skills, experience, and professionalism are non-negotiables, we also look for teammates who exemplify our core values — wellness, kindness, community, teamwork, service, and fun, and we hope you feel the same.
Ready to book your IV drip?
We can't wait to have you in! Visit the link below to find your nearest Hydrate IV Bar spa, and don't hesitate to contact us if you have any questions or concerns prior to your visit.