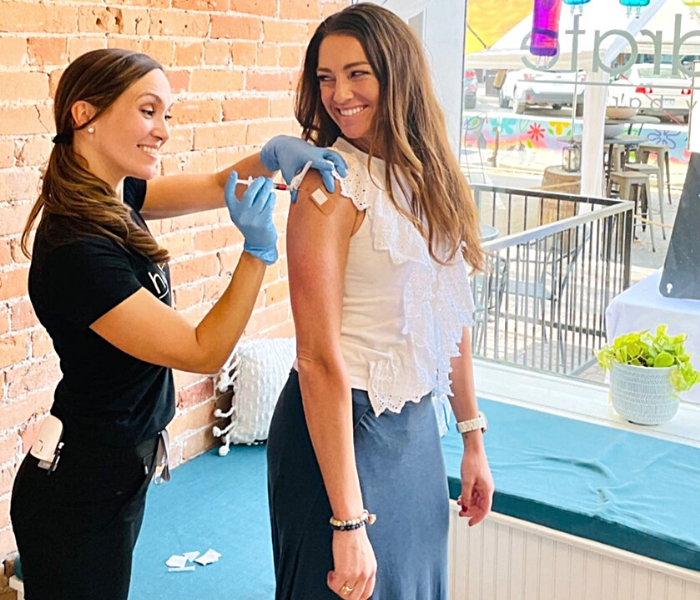 New to the world of IV immunity therapy? Ready to take a new approach to your wellness journey?
Get an exclusive intro offer on our client-favorite vitamin b12 injections!
Have a question or need help booking your appointment? Choose your home spa here for contact information. Or select your spa below to enjoy your free b12 shot.
*New clients specials are available for new clients only; limit 1 per client*
Vitamin b12 plays an essential role in many different bodily functions: from the regulation of our metabolism, helping to boost immunity, mental clarity, the formation of red blood cells, nerve function, DNA production, cell metabolism, to increased energy levels.
These injections are given subcutaneously in the back of your arm, and are a great option if you're looking for a quick boost! Our b12 injections can be added to any of our IV immunity therapy services, and take single b12 appointments take around 15 minutes.
Did You Know?
While vitamin b12 deficiency is not common in the U.S., it is possible for some people to be prone to a b12 deficiency.
Learn more about b12 and vitamin b12 deficiency or get your free B12 shot today!