All Colorado spas are currently closed on Tuesdays  —  Thirsty though? Book your appointment now!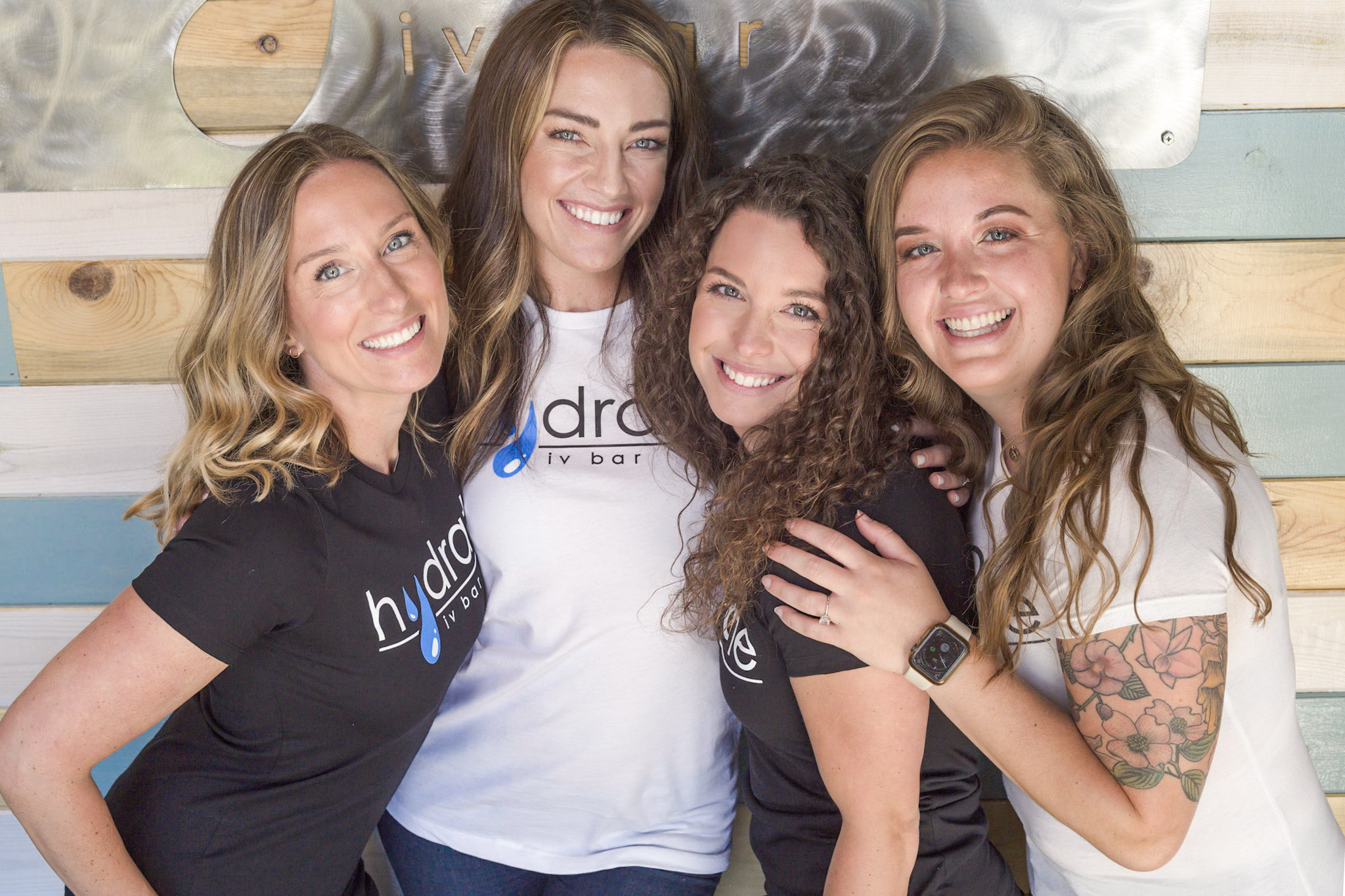 HYDRATE IV BAR MEMBERSHIP
every month, Hydrate members enjoy…
1 IV therapy cocktail

1 b12 injection

30% off additional visits + add-ons

"Friends with Benefits" passes

10% off retail products

Exclusive access to sales + events
$125 per month, $99 for students 
Monthly Services
Enjoy one IV service and b12 shot monthly. Choose any IV bags on the menu for your monthly IV, except the Katie Cocktail (requires an upgrade fee of $42).
Member Discount
Customize your IV with additional vitamins or extra fluids! Come in to see us more than monthly! Members score 30% off all of that, all the time. 
BUDDY PASSES
Friends with benefits done right. Bring a friend in with you who has never had an IV with us, and we'll give them 30% off too! As many new friends as you want. 
EXCLUSIVE ACCESS
Throughout the year, we like to surprise members with goodies like exclusive access to events, webinars, sales, packages and more just to say thanks.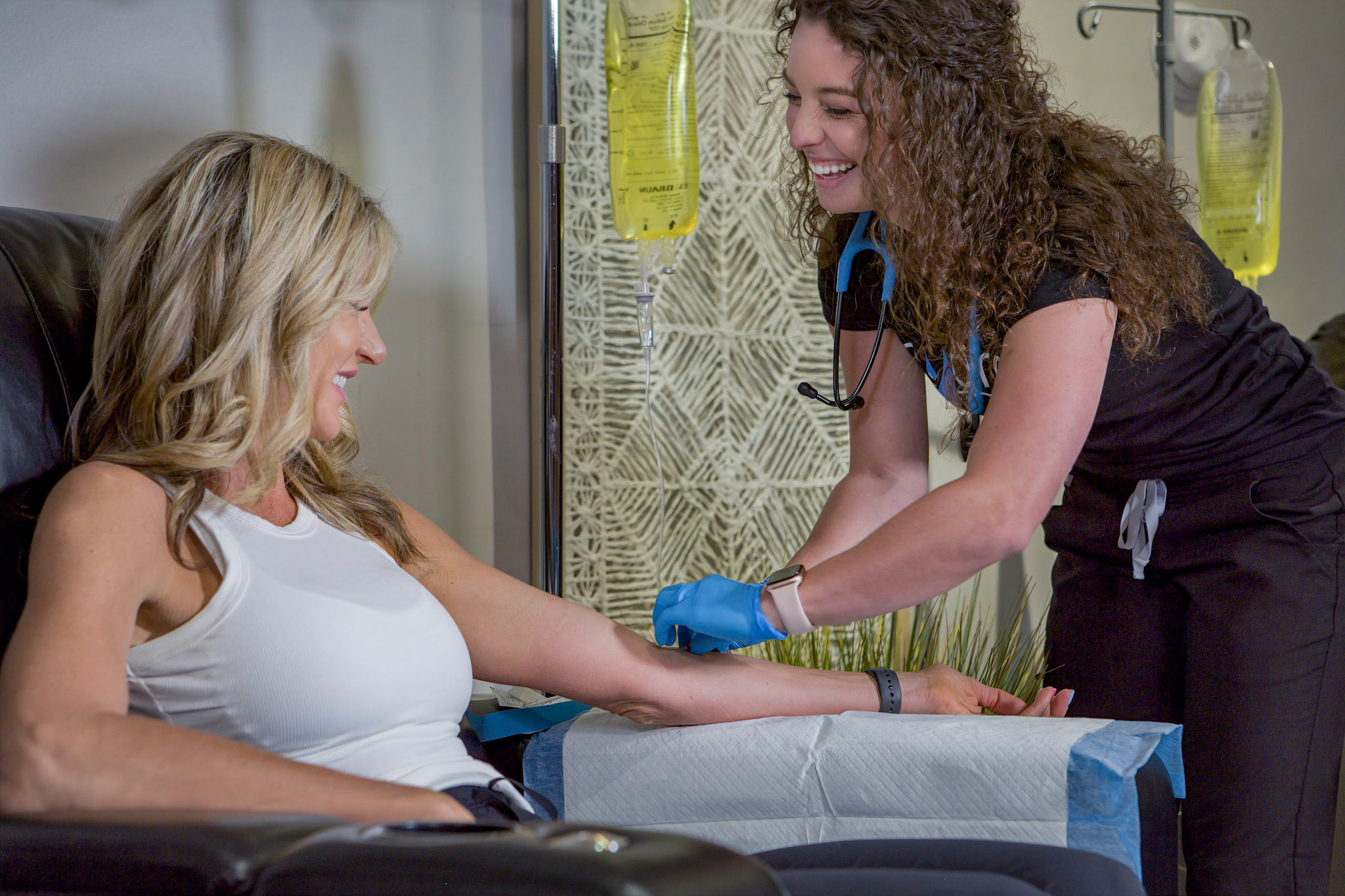 CAN I USE MY MEMBERSHIP AT ANY HYDRATE IV BAR?
Yes, Hydrate IV Bar memberships extend to all spas. To ensure safety across all locations, you may need to fill out the new client paperwork again for their individual medical team to review. If that is the case, the team will let you know upon check-in.
DO UNUSED CREDITS ROLL-OVER MONTHLY?
Yes. Any unused IVs or b12 credits remain active in your account for six months after the month it was earned.
HOW DOES BILLING WORK?
Billing is monthly with an initial six-month commitment. If needed, we offer early cancellation with a $125 fee. After 6 months, you may contact your home spa via email to cancel any time. 
HOW DO I CANCEL MY IV MEMBERSHIP?
Contact your home spa via email to cancel your membership. Find your location's contact information on their spa page.
At that time, all unused membership credits will be converted into store credit, at the rate of $125 per month of unused service credits. That credit may be converted to a gift card or used toward spa services or retail products. Your member discount will no longer be applicable. 
MAY I SUSPEND MY MEMBERSHIP INSTEAD?
Yes. Hydrate IV Bar memberships may be temporarily suspended for up to three months.
During your suspension period, you are still able to access your member benefits, but you will not be charged monthly or accrue additional credits.
After your three month suspension, you must restart or cancel your membership.
Contact your home spa via email to cancel your membership. Find your location's contact information on their spa page.
CAN I SHARE MY MEMBERSHIP CREDITS WITH SOMEONE?
No. Services are nontransferable, membership credits must be used by the person to whom the membership is registered. Membership credits may not be refunded as cash, but can be converted to store credit upon cancellation. Exceptions may be made by spa owners due to severe circumstances such as illness, pregnancy, or death.