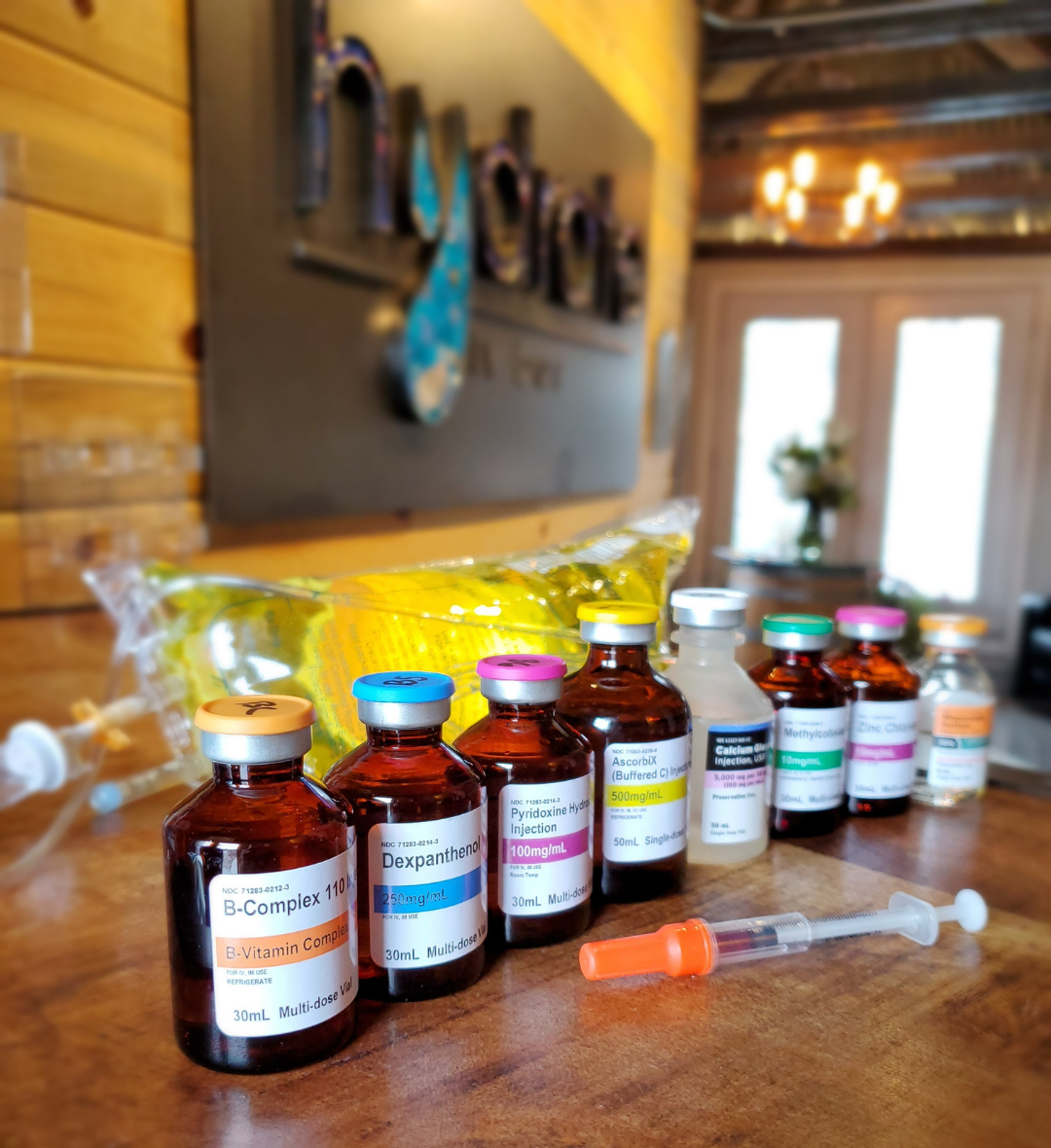 Myers Cocktail IV
b-complex, b12, b5, b6, calcium, magnesium, vitamin c, zinc
Also known as the "kitchen sink" IV, The Myers Cocktail is named after Baltimore physician John Myers. It is hugely popular among IV therapy spas across the United States. There's a reason this is the most popular service with Hydrate IV Bar members too — although the Myers Cocktail is usually $179, members can get this IV every month as part of their membership (then, only $139).
$179
B-COMPLEX
for mood regulation, and healthy hair, skin + nails
CALCIUM
for teeth + bone health and blood pressure
B12
for metabolism, energy and mental clarity
MAGNESIUM
for nerve and muscle function, mood, natural relaxant
b5
for digestion, and healthy hair, skin + nails
VITAMIN C
for immune system and tissue repair
b6
for metabolism and the creation of red blood cells
Zinc
for immune system health, metabolism, and wound healing
I felt wonderful during and after! I always appreciate the people on your staff. They are always so pleasant and accommodating! The professionalism of the nurses is top notch…they know their stuff.
Hydrate is an amazing and relaxing environment. The nurses are very professional and knowledgeable. I sat in a super comfy leather recliner and relaxed the whole time. I really enjoyed my time 100% will be back soon!
More about the MYERS COCKTAIL IV
HISTORY
In the 1960s, Dr. John Myers of Baltimore created the powerful blend of essential vitamins and minerals that bears his name. The 'Myers Cocktail' also known as the "kitchen sink" IV is commonly used to provide nutrient support for the body's own healing processes. Is it any wonder that it has become the world's most requested IV therapy service? The Myers Cocktail IV Drip is a client favorite at Hydrate IV Bar.