Hydrate IV Bar 
VITAMIN INJECTIONS
Don't be fooled by the name, it's not only about the IVs at Hydrate IV Bar! Many clients come to us for our vitamin injections, whether they add them to an IV service or simply pop-in for a quick shot.
We have seven shots to choose from at our Hydrate IV Bar spas — B12 injections, MIC injections, D3 injections, Tri-Immune injections, and our newest additions, the NAD+ injection, L-lysine injection, and the Amino Acid injection! Our staff can consult with you on which injection(s) may be best for you. Injection packages and our Shot Pass are available for those who want to add routine injections to their health and wellness regime.
Hydrate IV Bar's relaxing atmosphere may feel like your favorite spa, but we take IV safety very seriously! All of our services — from IVs to injections — are administered by experienced, registered nurses. The only thing more comforting than kicking back in our big recliners is the reassurance of knowing that you're in good hands with our incredible staff. 
While walk-in IV and injection appointments are always welcome, we encourage you to book your appointment ahead of time. Appointments will help our team to accommodate all clients, and ensure that we have a recliner ready for you to relax and rehydrate in!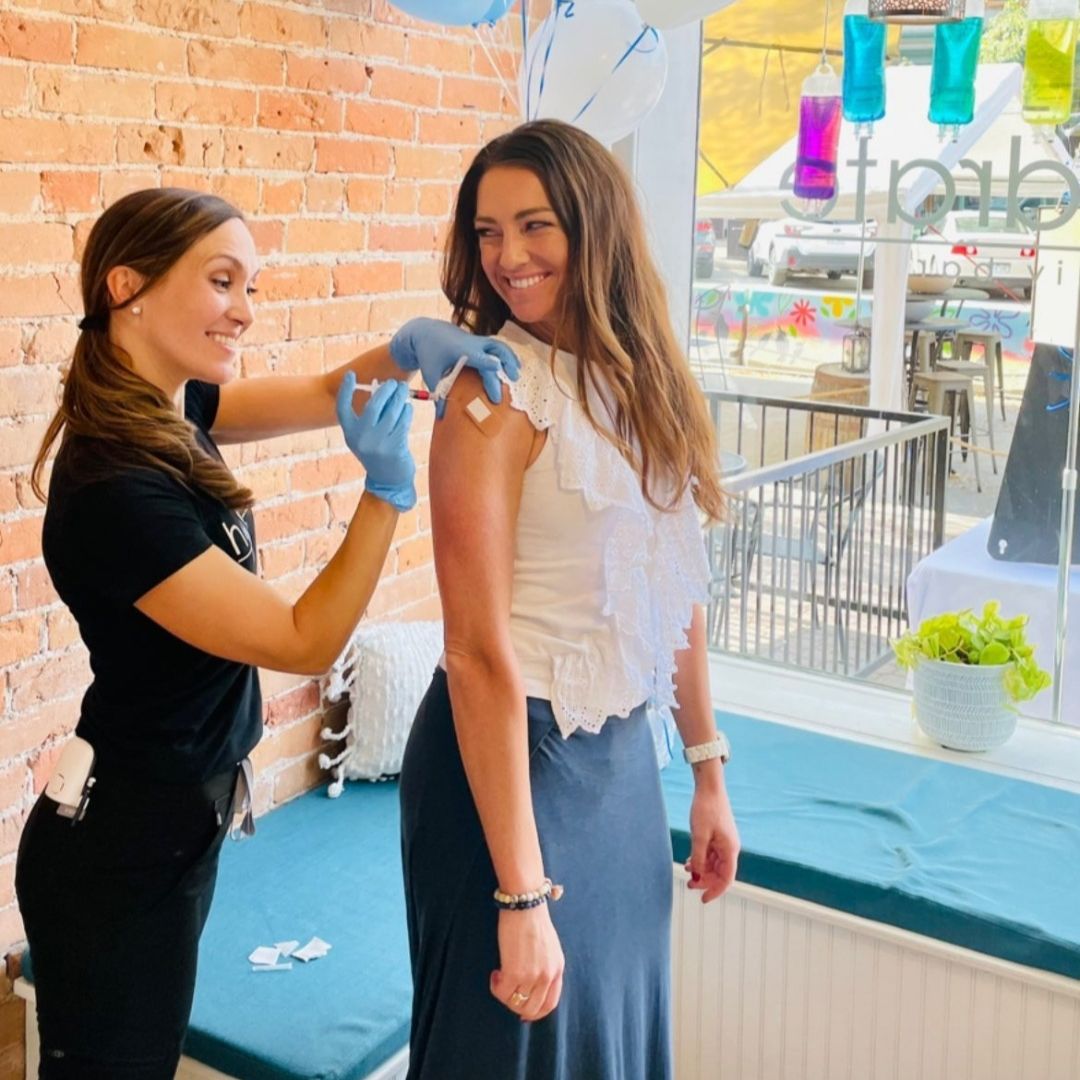 The Shot Pass 
Bottomless shots, anyone? This monthly pass grants you access to our best injection deal ever — 50% off all injections, all the time!
Half-off ALL single injection services — including the B12, D3, MIC, Tri-Immune, NAD+, L-lysine, + Amino Acid shots

Limits apply based on efficacy recommendations from our medical director.

Bundle with IV membership or enjoy on its own
$50 per month
Click below to visit your spas's page and to sign up!