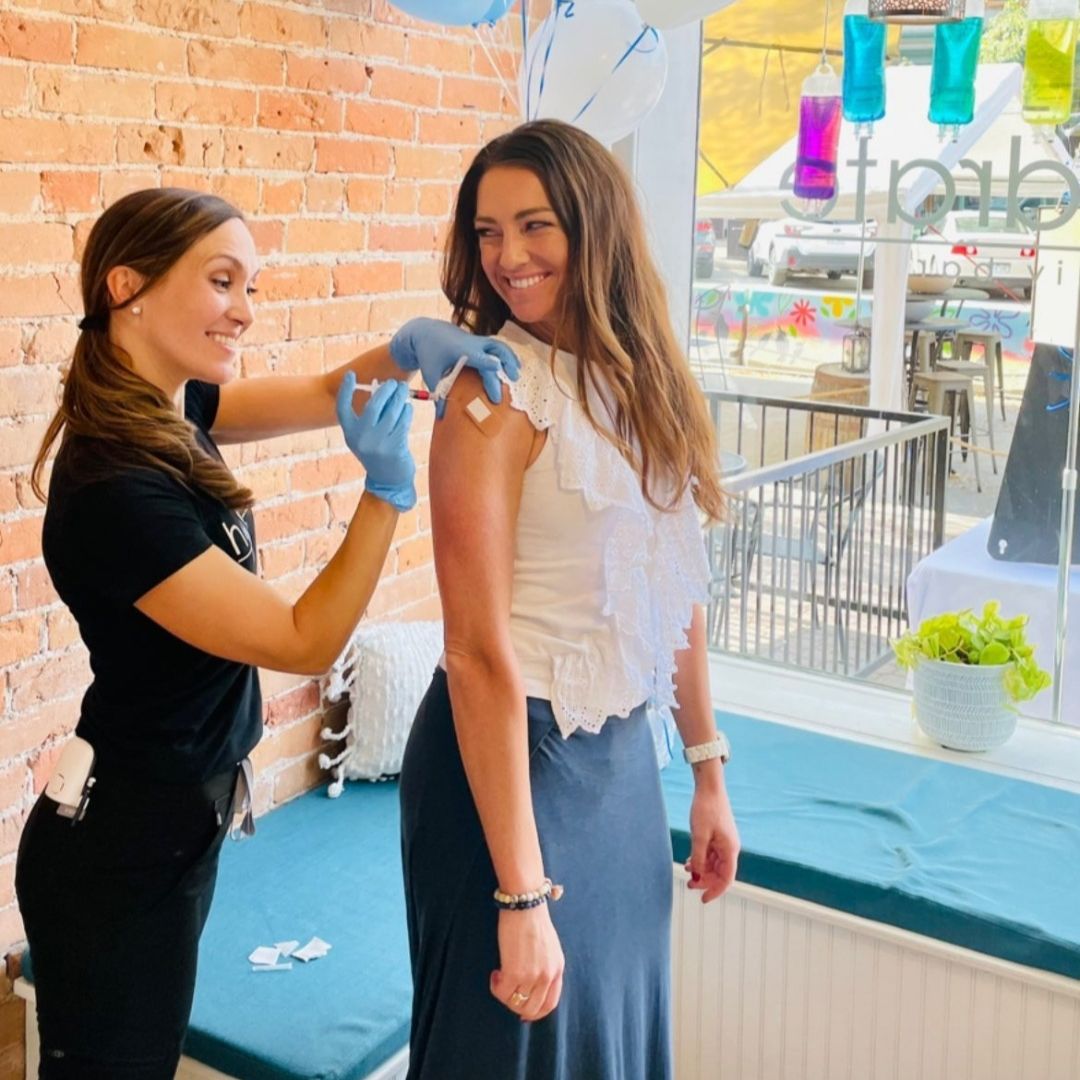 The Shot Pass 
Bottomless shots, anyone? This monthly pass grants you access to our best injection deal ever — 50% off all injections, all the time!
Half-off ALL single injection services — including the B12, D3, MIC, Tri-Immune, NAD+, L-lysine, + Amino Acid shots

Limits apply based on efficacy recommendations from our medical director.

Bundle with IV membership or enjoy on its own
$50 per month
Click below to visit your spas's page and to sign up!

 $35
This essential amino acid is an antiviral, and is beneficial for boosting collagen production, reducing stress hormones, and immune system health.
Clients can receive this as an injection OR IV add-on.
injection included in the Shot Pass
$45
| L-arginine, citrulline, ornithine |
This power trio has been used for increased athletic performance, migraine relief, improved blood flow, detoxification and enhancement of liver function, reduced blood pressure, increased nitric oxide production, and increased sexual function.
Clients can receive this as an injection OR IV add-on.
$75
NAD+ (a.k.a. nicotinamide adenine dinucleotide) promotes cell regeneration, + can aid with: clients experiencing joint + muscle pain, better sleep, mental clarity, + energy.
Great substitute for an NAD+ infusion when you're short on time. Learn more about NAD+ here!